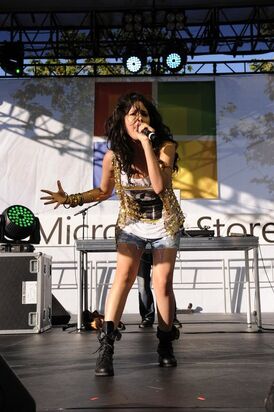 Jasmine V had an Amazing Performance on 7/1 at the Microsoft Store Grand Opening ! She performed her songs Werk, All These Boys, and Jealous. Also it was said that she Performed 3 of her new songs from her upcoming album!
thumb|left|332px|Jasmine V performing Werk at Microsoft Grand Opening

thumb|322px|left|Jasmine V Performing All these Boys at Microsoft Grand Opening
thumb|left|320px|Jasmine V and Jinsu performing Jealous at Microsoft Grand Opening
Ad blocker interference detected!
Wikia is a free-to-use site that makes money from advertising. We have a modified experience for viewers using ad blockers

Wikia is not accessible if you've made further modifications. Remove the custom ad blocker rule(s) and the page will load as expected.